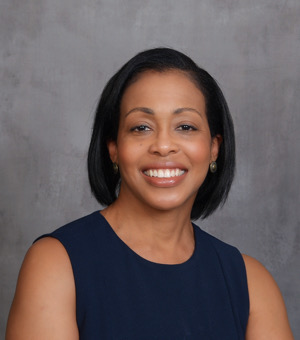 Reverend Pamela La Rose
From the Heart Church Ministries of Los Angeles
Reverend La Rose is a born-again believer who accepted Jesus Christ at an early age.
Reverend La Rose is the second of two children born in Edison, New Jersey to Robert and Marion Taylor.
She received her Bachelor of Arts degrees in English and Psychology from Rutgers University, New Brunswick, New Jersey. She continued her education and received a Master of Public Administration from American University, Washington, DC.
Reverend La Rose worked in both private and non-profit arenas, including the Executive Office of the Mayor, Washington, DC; the Office of the State Superintendent of Education and the University of California system as director of various federal grants.
She met her husband Pastor Tyrone La Rose in Maryland. They were married in December of 2010 and have four children from this blended union three sons Trevonte, Tyler, Jalen and one daughter, Taylor.
In 2012, Reverend La Rose answered the call to preach the Gospel. She has a heart to teach and to hear the word of God uncompromisingly. It is her desire that all people will know who they are in Christ Jesus and will live a life committed to the Lord. It is her desire that people will experience and give to others the love of Jesus Christ.
On February 2, 2019, Reverend La Rose was ordained by Bishop John A. Cherry, II, Episcopal Pastor. While serving alongside her husband, she works in several capacities within the church. She strives daily to walk worthy of the vocation in which she is called, while being fruitful in every good work, and increasing in the knowledge of God.